Welcome to Ki-Energy, the Best Energy Healer in NY / NJ!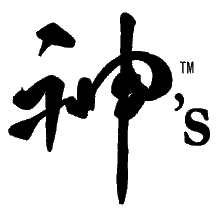 If you have pain and not satisfied with your doctor, chiropractor, and/or physical therapist, try a safe yet very effective

Ki-Energy Therapy
Master Shin is an energy healer, who has a special ability to withdraw universal energy called "Ki(Chi, or Qi)". He applies Ki-Energy to the damaged area to heal. In the Ki(Chi)-Energy Healing Therapy session, you will remain fully clothed, and your session will involve a simple questionnaire, Shiatsu (finger pressure to locate the pain and problems), and applying the Ki(Chi)-Energy with a little to no contact with your body.
Join our YouTube community!
Master Shin's YouTube Channel has been viewed about 2.2million times, and has more than 36,000 subscribers (as of 1/31, 2020). On his channel, Master Shin offers educational videos for healthier lifestyle, as well as Do-It-Yourself videos to improve your conditions such as Heart Diseases, Prostate Problems, Kidney Diseases, Breast Cancer, and so on.
Click to visit Master Shin's YouTube Channel

Ki(Chi)-Energy Healing Therapy is known to be effective on the following symptoms:
- Cancer -Rheumatoid Arthritis - Chronic Fatigue Syndrome
- Neuralgia - Asthma - Neck Pain - Low Back Problems -Sciatica
- Stiff Shoulder -Joint and Muscle Problems - Athletic Injuries
-Menstrual Pain, Cramp, and other menstrual trouble
-Others